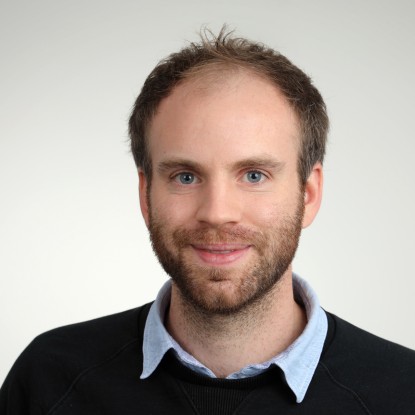 Dept. 20: Computer Science
Ubiquitous Knowledge Processing (UKP) Lab
Contact
beck@kritis.tu-...
work +49 6151 16-57575

Work S4|24 108
Dolivostraße 15
64293 Darmstadt
Research Interests
Natural Language Processing (NLProc) with focus on

argumentation mining
unsupervised text clustering
text summarization
deep learning in NLProc

Besides that I have a natural interest in

(automatic) language learning
ethics in NLProc
PhD Project
Aggregation and temporal analysis of public discourse about critical infrastructures (working title)

Given the growth of online mass communication (e.g. social media) in modern society, we can observe public discourse about the functionality of critical infrastructures.
Especially the occurrence of outages or restricted uses of those infrastructures can be observed almost in real-time in this kind of data. With the recent advancements in natural language processing through the use of deep learning techniques, we can develop models to foster the understanding of human-generated text and analyze this data on a large-scale.
The focus of my PhD project is the development and application of computational models for the detection and analysis of public discourse. First, given the vast amount of available data, I want to explore how to aggregate this information into redundant-free and meaningful summaries. Further, I am interested in analyzing the temporal evolution of public discourse on critical infrastructures.
| | |
| --- | --- |
| Since 2019 | Doctoral Candidate UKP, Technische Universität Darmstadt |
| 2015 – 2018 | M.Sc. Computer Science, Christian-Albrechts Universität Kiel, Germany, 2018 |
| 2014 – 2015 | M.Sc. Betriebliche Umweltinformatik, HTW Berlin, Germany (wish to change back to university) |
| 2013 | ERASMUS Semester, Budapest University of Technology and Economics, Hungary |
| 2010 – 2014 | B.Sc. Computer Science, Friedrich-Alexander Universität Erlangen, Germany |
09/2018 – 04/2019
Research Internship, Technische Universität, Darmstadt


argumentation mining
unsupervised machine learning
deep learning

06/2016 – 01/2018
Student Assistant, Christian-Albrechts Universität Kiel, Kiel 

assistance in the research group "Knowledge Discovery"
text mining, document clustering, information retrieval

04/2015 – 06/2015
Student Assistant, HTW, Berlin

Development of a crowdsourcing-based web application for notification and monitoring of water levels in flood areas
Android, Java, JS, data visualization

05/2012 – 09/2014
Student Trainee Software Development, LA2 GmbH, Erlangen

Development of individual large-scale web applications for process automation
JSP, JS, HTML5, CSS3
Summer Term 2019: Ethics in Natural Language Processing (Tutorial)
Classification and Clustering of Arguments with Contextualized Word Embeddings
Nils Reimers, Benjamin Schiller, Tilman Beck, Johannes Daxenberger, Christian Stab, Iryna Gurevych:
In: The 57th Annual Meeting of the Association for Computational Linguistics (ACL 2019), Florence, Italy, 28.07.2019-02.08.2019, 2019

Survey and empirical comparison of different approaches for text extraction from scholarly figures
Falk Böschen, Tilman Beck, Ansgar Scherp
In: Multimedia Tools and Applications, 2018

Performance Comparison of Ad-Hoc Retrieval Models over Full-Text vs. Titles of Documents.
Ahmed Saleh, Tilman Beck, Lukas Galke, Ansgar Scherp
In: 20th International Conference on Asia-Pacific Digital Libraries, ICADL 2018, Hamilton, New Zealand, November 19-22, 2018, Proceedings, 2018

What to Read Next? Challenges and Preliminary Results in Selecting Representative Documents
Tilman Beck, Falk Böschen, Ansgar Scherp
In: Database and Expert Systems Applications – DEXA 2018 International Workshops, BDMICS, BIOKDD, and TIR, Regensburg, Germany, September 3-6, 2018, Proceedings, 2018
Hack The News Datathon 21-29 January 2019: winning team by UKP, TU Darmstadt
| | |
| --- | --- |
| 2020 – 2022 | Participant in the Software Campus program (funded by BMBF) |