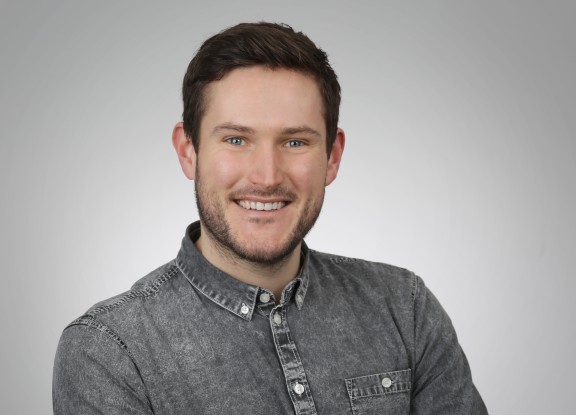 Mitglied des Graduiertenkollegs KRITIS von 10/2016 bis 09/2019
Kontakt
huck@kritis.tu-...
Bereich
FB 15: Architektur
Fachgruppe Stadtplanung, Themengebiet Raum- und Infrastrukturplanung
Forschungsinteressen
Kritische Infrastrukturen
Urbane Resilienz
Urban Governance
Dissertationsprojekt
Bridging the gap: towards an urban policy mix for critical infrastructure resilience
Der Schutz und die Resilienz von städtischen Infrastrukturen ist nach wie vor häufig sektoral organisiert und nicht in gesamtstädtische Entwicklungsprozesse eingebunden. Um urbane Resilienz zu stärken, bedarf es jedoch flexibler und adaptiver Governance-Strukturen, die unterschiedliche epistemische Gemeinschaften vereinen. Mein Dissertationsprojekt analysiert die institutionelle Gestaltung und den Kapazitätsaufbau an der Schnittstelle zwischen Infrastrukturmanagement und Stadtentwicklung in den Städten Rotterdam (NL) und Christchurch (NZ). Unter einer Governance-Perspektive analysiere ich wie Infrastrukturbetriebe in die Strategieentwicklung und Umsetzung von städtischen Resilienzkonzepten involviert sind. Die Studie identifiziert so mögliche Konflikte und Potenziale zwischen urbaner Resilienz und Infrastrukturmanagement.
| | |
| --- | --- |
| MSc (2013) | Research Master in Regional Studies: Spaces and Places, Analysis and Intervention, University of Groningen, Niederlande |
| BSc (2010) | Raumplanung, Technische Universität Kaiserslautern, Deutschland |
"A Battle for the Soul of Canada: The Northern Gateway Proposal and BC's Coastal First Nations". Fourth International and Interdisciplinary Conference on Emotional Geographies 2012, Groningen, NL.
"Competencies for managing sustainability transitions: an analysis of the exploratory process on setting up standards for professional certification". Governance of a Complex World 2016, Valencia, ESP.
"Urban Resilience and Critical Infrastructures: Challenges for Urban Governance". Poster Presentation. Resilient Cities 2017, Bonn, GER.
"Resilient Cities and Infrastructures: How do we know what we know?" Towards Resilient Cities Conference 2017, Barcelona, ESP.
"Epistemic cultures of urban and critical infrastructure resilience". Lancaster Summer Conference 2017, Lancester , GB.
"Capacity building and urban governance: challenges of infrastructure resilience in Rotterdam". DoKoNaRa 2017, Hofgeismar, GER.
Huck, A. (2016) Perceptions, Emotions and Conflict Resolution: The Northern Gateway Case in British Columbia, Canada, in: J. den Toonder, K. van Dam and F. van der Stok (Eds.) Native America, pp. 73–90. Frankfurt am Main, Bern, Bruxelles, New York, Oxford, Warszawa, Wien: Peter Lang.
GUF-100 award (Student of the Year Faculty of Spatial Sciences)
Canadian Studies – ACSN Student Research Award
ICURD-NEURUS Scholarship
GUF (Groningen University Fund) – excellent student scholarship
Student scholarship (RUG Centre for Canadian Studies)