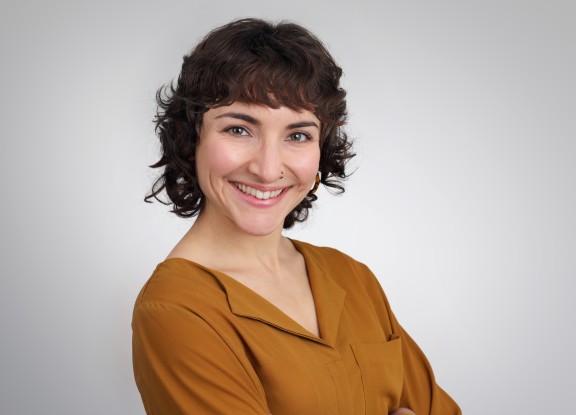 Dept. 2: History and Social Sciences
Institute of History, Department of Modern and Contemporary History
Contact
hoess@kritis.tu-...
work +49 6151 16-57578

Work S4|24 111
Dolivostraße 15
64293 Darmstadt
Research interests
History of infrastructures in metropolitan contexts
Infrastructures in cities of the global south
Informal Urbanism
Social Movements in Cities / Urban Social Movements
(Urban) Planning as Politics
PhD project
The Teleférico of La Paz / El Alto – A new Infrastructure for a new Bolivia? (Working title)

With over 1,7 million inhabitants, the two cities of La Paz and El Alto form the largest urban agglomeration in Bolivia. Due to limiting geographical conditions and the specific organization of the local urban transport system, the economic and social intertwinedness was not reflected in the cities' transport infrastructure for a long time. It is only since 2014 that the two sibling cities are connected by a public urban transport system. Though reaching back to the 1970ies, the idea of implementing an aerial cable car system to solve major deficits in public urban transport is now above all connected with the government of Evo Morales, for whom the Teleférico of La Paz-El Alto became the most important and prestigious project of his legislation. With the slogan "Uniendo nuestras vidas" it equally became a symbol of the new, plurinational state of Bolivia.
The PhD-Project looks at the transformation of the local urban transport that evolved from a deregulated system relying on private Minivan enterprises, to a publicly owned one that is run by the government. Focus lies on the genesis of the system, the allocations and construction of criticality, as well as the specific vulnerabilities of the informal / formal system and their coping strategies in case of interruption.
Furthermore the question of spatial and temporal structuring effects of the infrastructures, their impact on urban rhythms, perception and appropriation of space are relevant within this research project.
| | |
| --- | --- |
| 10/2013 – 05/2017 | Master of Arts Historische Urbanistik, TU Berlin. |
| 09/2011 – 09/2012 | Studium an der Universidad de Salamanca, Spanien (ERASMUS-Stipendium). |
| 10/2009 – 05/2013 | Bachelor of Arts Geschichte, LMU München. Schwerpunkt Neuere und Neueste Geschichte. Nebenfach: Politikwissenschaft. |
| | |
| --- | --- |
| Seit 10/2019 | Wissenschaftliche Mitarbeiterin im Graduiertenkolleg KRITIS |
| 03/2017 – 09/2019 | Projektleiterin bei Zebralog GmbH & Co KG, Agentur für crossmediale Bürgerbeteiligung, Berlin |
| 09/2016 – 02/2017 | Projektassistenz bei Zebralog GmbH & Co KG, Agentur für Crossmediale Bürgerbeteiligung, Berlin |
| 10/2015 – 02/2016 | Außeruniversitäres Praktikum bei Urbanizers – Büro für städtische Konzepte, Berlin |
TU Berlin, 2019: Workshop "Partizipation und Stadt" im Rahmen des Studiengangs "Historische Urbanistik"

Europäische Akademie Berlin, 2018: "Bürgerbeteiligung als Bestandteil kommunaler Planungspraxis" (im Rahmen des Programms Baladiya – New Paths in Urban Developement)