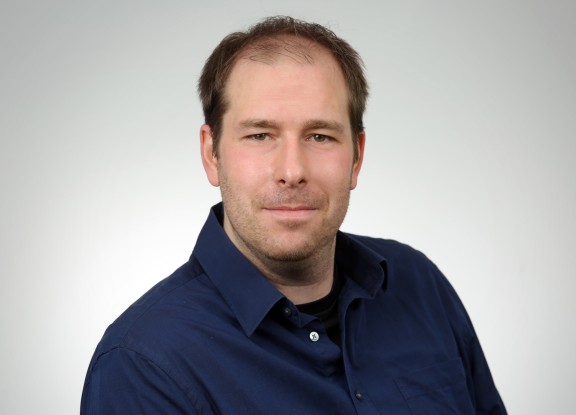 Dr. rer. nat.
Chris Stahlhut
Mitglied des Graduiertenkollegs KRITIS von 10/2016 bis 09/2019
Kontakt
stahlhut@kritis.tu-...
Affiliation
FB 20: Informatik
Ubiquitous Knowledge Processing (UKP) Lab
Research interests
Argument Mining
Interactive Machine Learning
Large Scale Dataprocessing
PhD project
Interactive Machine Learning of Arguments and Argumentative Structures
Let's say we want to see how the nuclear meltdown in Fukushima in 2011 and Chernobyl 1986 affected the political argumentation around nuclear energy and the following decisions. We might start by reading all political debates around the events, but that will only give us the immediate vicinity of the event and not the long term opinions and arguments and it is time and labour intensive. Extracting the arguments automatically seems to be a great idea, but there are no pretrained models for argument extraction on political texts available. This is where my PhD project starts. My goal is to take a machine learning model which has been trained to extract arguments from, say essays to let an exert user interactively improve this model so that it fits the experts purpose. Of course, I cannot assume the expert to have any knowledge about machine learning, hence I need to allow the human to teach in a way that humans find natural and machines can understand.
| | |
| --- | --- |
| 10/2010 – 03/2015 | Master of Science in Informatics, University of Hamburg |
| 10/2006 – 09/2010 | Bachelor of Science in Informatics, University of Hamburg |
10/2016 – 09/2019
Mitglied des Graduiertenkollegs KRITIS
PhD project in Interactive Argument Mining
12/2015
Research Assitant, UKP-Lab
05/2013 – 12/2013
Software Engineer, BLUEcARAT AG, Hamburg
03/2008 – 05/2013
Freelance Software Engineer
12/2006 – 05/2007
Software Engineer, Agil – mehr Internet K.G. Buchholz in der Nordheide
Anzahl der Einträge: 10.
2021
Stahlhut, Chris (2021):
Interactive Evidence Detection. (Verlagsversion)
Darmstadt, Technische Universität,
DOI: 10.26083/tuprints-00019154,
[Dissertation]

2020
Daxenberger, Johannes ; Schiller, Benjamin ; Stahlhut, Chris ; Kaiser, Erik ; Gurevych, Iryna (2020):
ArgumenText: Argument Classification and Clustering in a Generalized Search Scenario.
In: Datenbank-Spektrum, 20 (2), S. 115-121. Springer, ISSN 1618-2162,
DOI: 10.1007/s13222-020-00347-7,
[Artikel]

2019
Stahlhut, Chris (2019):
Interactive Evidence Detection: train state-of-the-art model out-of-domain or simple model interactively?
In: Proceedings of the Second Workshop on Fact Extraction and VERification (FEVER),
Second Workshop on Fact Extraction and VERification (FEVER), Hong Kong, China, 03.11.2019, [Konferenzveröffentlichung]

Stahlhut, Chris (2019):
Combatting Disinformation via Interactive Evidence Detection.
In: Proceedings of the 2019 Conference for Truth and Trust Online,
London, UK, 2019 Conference for Truth and Trust Online, London, UK, 04.10.2019--05.10.2019, [Konferenzveröffentlichung]

Engels, Jens Ivo ; Monstadt, Jochen ; Dombois, Marcus ; Frank, Sybille ; Stahlhut, Chris ; Enders, Tina
Engels, Jens Ivo (Hrsg.) Graduiertenkolleg KRITIS, TU Darmstadt (Urheber) (2019):
Urban Infrastructures: Criticality, Vulnerability and Protection. Report of the International Conference of the Research Training Group KRITIS at Technische Universität Darmstadt, Germany.
Darmstadt, Urban Infrastructures: Criticality, Vulnerability and Protection, Technische Universität Darmstadt, 07.-08.02.2019, [Konferenzveröffentlichung]

2018
Stahlhut, Chris (2018):
Searching Arguments in German with ArgumenText.
In: CEUR Workshop Proceedings, 2167, In: Proceedings of the First Biennial Conference on Design of Experimental Search & Information Retrieval Systems, S. 104,
Bertinoro, Italy, First Biennial Conference on Design of Experimental Search & Information Retrieval Systems, Bertinori, Italy, 28.08.2018--31.08.2018, [Konferenzveröffentlichung]

Engels, Jens Ivo ; Lukitsch, Kristof ; Müller, Marcel ; Stahlhut, Chris ; Eifert, Stephanie ; Knauf, Alice ; Thiessen, Nadja ; Elsner, Ivonne ; Huck, Andreas ; Marathe, Manas ; Crespo, Arturo ; Dombois, Marcus ; Henning, Jan (2018):
Relations between the Concepts.
In: Key Concepts for Critical Infrastructure Research, S. 45-52, Springer VS, Wiesbaden, ISBN 978-3-658-22919-1 978-3-658-22920-7,
DOI: 10.1007/978-3-658-22920-7₆,
[Buchkapitel]

Engels, Jens Ivo ; Lukitsch, Kristof ; Müller, Marcel ; Stahlhut, Chris ; Eifert, Stephanie ; Knauf, Alice ; Thiessen, Nadja ; Elsner, Ivonne ; Huck, Andreas ; Marathe, Manas ; Crespo, Arturo ; Dombois, Marcus ; Henning, Jan
Engels, Jens Ivo (Hrsg.) (2018):
Relations between the Concepts.
In: Key Concepts for Critical Infrastructure Research, S. 45-52, Springer VS, Wiesbaden, ISBN 978-3-658-22919-1,
[Buchkapitel]

Stab, Christian ; Daxenberger, Johannes ; Stahlhut, Chris ; Miller, Tristan ; Schiller, Benjamin ; Tauchmann, Christopher ; Eger, Steffen ; Gurevych, Iryna (2018):
ArgumenText: Searching for Arguments in Heterogeneous Sources.
In: Proceedings of the 2018 Conference of the North American Chapter of the Association for Computational Linguistics: System Demonstrations, S. 21-25,
The 16th Annual Conference of the North American Chapter of the Association for Computational Linguistics: Human Language Technologies, New Orleans, Louisiana, 01.06.2018--06.06.2018, [Konferenzveröffentlichung]

Stahlhut, Chris ; Stab, Christian ; Gurevych, Iryna (2018):
Pilot Experiments of Hypothesis Validation Through Evidence Detection for Historians.
In: CEUR Workshop Proceedings, 2167, In: Proceedings of the First Biennial Conference on Design of Experimental Search & Information Retrieval Systems, S. 83-89,
First Biennial Conference on Design of Experimental Search & Information Retrieval Systems, Bertinoro, Italy, 28.08.2018--31.08.2018, [Konferenzveröffentlichung]