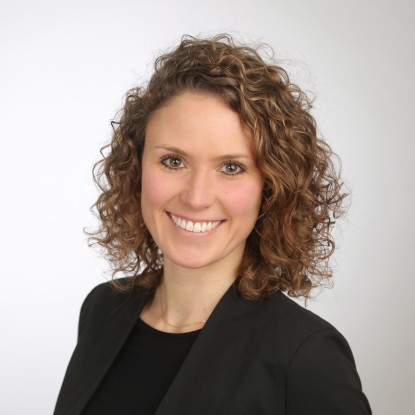 Dr. des.
Allegra Celine Baumann
Dept. 2: History and Social Sciences
Institute of Sociology, Department Urban Sociology and Sociology of Space
Contact
baumann@kritis.tu-...
work +49 6151 16-57579

Work S4|24 107
Dolivostraße 15
64293 Darmstadt
Research Interests
Urban Sociology and Sociology of Tourism
Critical Infrastructures
PhD Project
From the Cruise to the City – Cruise Tourism and Critical Infrastructure

Urban technical infrastructure systems are essential for the functioning and development of tourism. Moreover, these systems are essential for the functioning of cities as their failure can cause great damage to the local community. Consequently, these large networked technical systems are regarded as critical infrastructures. This research is set to link infrastructure and tourism research by investigating the impact of cruise tourism on urban technical infrastructure systems, with a focus on the criticality of these systems. Cruise tourism is a fast-growing tourism sector; the temporal and spatial concentration of cruise passengers in seaports causes high pressure on cities, in particular on their technical infrastructure systems. Therefore, this research strives to answer the question of how the criticality of networked technical infrastructure systems is constructed in the case of cruise tourism and by whom. The case study is Dubrovnik, Croatia.
10/2013 – today
Bachelor of Science Environmental Engineering Sciences, TU Darmstadt
Specialised Studies: Space and Infrastructure Planning, Water and Soil Protection
04/2013 – 03/2017
Master of Arts Sociology (with honours), TU Darmstadt
Specialised Studies: Urban Sociology und Sociology of Space
10/2009 – 03/2013
Bachelor of Arts Sociology, TU Darmstadt
| | |
| --- | --- |
| 12/2019 | Guest lecture, University of Applied Sciences, BA Motion Pictures |
| 10/2019 – 03/2020 | Guest lecturer, TU Darmstadt, BA Sociology |
| 12/2018 | Guest lecture, University of Applied Sciences, BA Motion Pictures |
| 06/2018 – today | Research Assistant and PhD Candidate in the Research Training Group KRITIS (Critical Infrastructures) |
| 05/2018 – 07/2018 | Guest lecturer, University of Applied Sciences, BA Applied Social Sciences |
| 10/2017 – 03/2018 | Guest lecturer, TU Darmstadt, BA Sociology |
| | |
| --- | --- |
| 12/2019 | Guest lecture, University of Applied Sciences, BA Motion Pictures |
| 10/2019 – 03/2020 | Guest lecturer, TU Darmstadt, BA Sociology |
| 12/2018 | Guest lecture, University of Applied Sciences, BA Motion Pictures |
| 06/2018 – today | Research Assistant and PhD Candidate in the Research Training Group KRITIS (Critical Infrastructures) |
| 05/2018 – 07/2018 | Guest lecturer, University of Applied Sciences, BA Applied Social Sciences |
| 10/2017 – 03/2018 | Guest lecturer, TU Darmstadt, BA Sociology |
Graduate School URBANgrad, TU Darmstadt (2017-today)
Deutsche Gesellschaft für Soziologie (DGS) (2018-today)
2020: Visiting Research Fellow at the School of Hospitality and Tourism Management, University of Surrey, at the invitation of Prof. Scott Cohen
Emerging Scholar Award 2020 Tourism & Leisure Studies Research Network