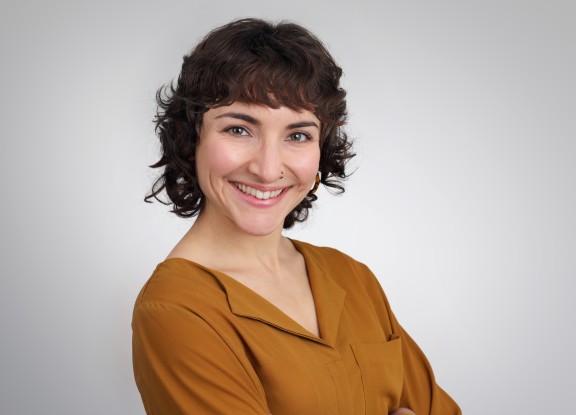 Dept. 2: History and Social Sciences
Institute of History, Department of Modern and Contemporary History
Contact
hoess@kritis.tu-...
work +49 6151 16-28562

Work S4|24 111
Dolivostraße 15
64293 Darmstadt
Research Interests
History of infrastructures in metropolitan contexts
Infrastructures in cities of the global south
Informal Urbanism
Social Movements in Cities / Urban Social Movements
(Urban) Planning as Politics
PhD Project
Infrastructure transformation in the region of Halle / Leipzig in the context of political and structural change (1980 – 2000) (Working title)
The city of Leipzig was the only large city in the GDR that had continuously lost inhabitants since the 1960s. After the end of the GDR, this trend continued or was even intensified by the sudden onset of deindustrialisation, which affected almost all formerly relevant industries and resulted in a massive loss of jobs.
These developments had consequences for the region's infrastructure: numerous industrial plants had become unnecessary with the closure of the industrial sites, and networks were too large for reduced demand. Other infrastructures, however, were insufficiently developed at the time. This included above all communication infrastructures such as telephone lines and connections.
The city of Leipzig in particular tried to counteract the structural change with various economic policy measures and to counteract the loss of jobs in the chemical industry and open-cast mining by strengthening the service, banking and media sectors. The most striking example of the attempt to compensate for the loss of industrial jobs by expanding the service sector and strengthening certain infrastructures for this purpose is Halle/Leipzig Schkeuditz Airport with its adjacent logistics centre that has become one of the most important cargo airports in Europe.
The dissertation project examines the transformation of transport, communication and energy infrastructures and analyses how deindustrialisation, structural change and, not least, the political upheaval after the end of the GDR have shaped and changed infrastructures. The focus is on questions about the interdependencies between social, economic and technical change, as well as what role infrastructures played in shaping these transformation processes and what spatial effects can be observed as a result of these changes.
| | |
| --- | --- |
| 10/2013 – 05/2017 | Master of Arts Historische Urbanistik, TU Berlin. |
| 09/2011 – 09/2012 | Studium an der Universidad de Salamanca, Spanien (ERASMUS-Stipendium). |
| 10/2009 – 05/2013 | Bachelor of Arts Geschichte, LMU München. Schwerpunkt Neuere und Neueste Geschichte. Nebenfach: Politikwissenschaft. |
| | |
| --- | --- |
| Seit 10/2019 | Wissenschaftliche Mitarbeiterin im Graduiertenkolleg KRITIS |
| 03/2017 – 09/2019 | Projektleiterin bei Zebralog GmbH & Co KG, Agentur für crossmediale Bürgerbeteiligung, Berlin |
| 09/2016 – 02/2017 | Projektassistenz bei Zebralog GmbH & Co KG, Agentur für Crossmediale Bürgerbeteiligung, Berlin |
| 10/2015 – 02/2016 | Außeruniversitäres Praktikum bei Urbanizers – Büro für städtische Konzepte, Berlin |
TU Berlin, 2019: Workshop "Partizipation und Stadt" im Rahmen des Studiengangs "Historische Urbanistik"

Europäische Akademie Berlin, 2018: "Bürgerbeteiligung als Bestandteil kommunaler Planungspraxis" (im Rahmen des Programms Baladiya – New Paths in Urban Developement)